Senate candidate, illegal immigration foe, doesn't use E-Verify for his companies' hires | Voters First
Republican U.S. Senate candidate Chuck Morse is adamant about ending illegal immigration and calls for "closing the border right away," but his landscaping firms have never joined the federal program required in nearly half the states to track whether their employees are in the country legally.
A Union Leader investigation determined that none of the five companies Morse created to build his Freshwater Farms garden and landscaping centers use E-Verify, the 26-year-old free and voluntary federal program widely viewed as the best way private employers can detect undocumented workers.
The Social Security Administration and U.S. Citizenship and Immigration Services manage E-Verify, which does not review immigration status but checks a worker against Social Security and Department of Homeland Security records.
Currently 22 states require the enrollment of some or all of their businesses in E-Verify.
The federal government uses it and requires all federal contractors and subcontractors to as well.
With seasonal hiring booms, landscaping is an industry known to have illegal immigrants on the payroll at times, especially working for companies in states along the Mexican border.
The Pew Research Center has estimated one in every four workers in landscaping across the country is here illegally.
As owner of closely held family businesses, Morse said he does not need E-Verify to ensure his workers are legal.
"As the only small business owner in the race, I know firsthand the responsibilities involved in building a long-term, stable team. Every employee in the history of Freshwater Farms has been a U.S. citizen, and it has been verified through our internal human resources process," Morse said.
"I am proud that our team tends to be long-term employees, and our workforce is stable. In general, when we do hire new employees, they are from the local area who are well known to us."
Morse Campaign Manager Joe Sweeney said Morse has no issue with E-Verify, though it is not mentioned in Morse's border security plan.
Morse's companies "have their own process to verify citizenship, and they know that their process, developed over 30 years in the industry, works," said Sweeney, a state representative in Morse's hometown of Salem.
While Morse's companies are not enrolled in E-Verify, three dozen of his competitors in New Hampshire are, including the Nashua landscaping firm owned by former U.S. Sen. Kelly Ayotte's husband. Joe Daley Outdoor Services enrolled in E-Verify back in 2015.
The American Nursery and Landscaping Association opposes mandatory E-Verify. And many of its leaders have aggressively lobbied the Biden administration to expand the legal H-2B Visa program to allow more temporary employees to enter the country.
Morse's business
Morse's campaign has been a case study in how to rebrand a candidate who has spent the past 20 years as a government insider.
As Senate president and a state budget expert, Morse becomes acting governor whenever Gov. Chris Sununu is outside the state and unavailable.
But voters mainly see the Chuck Morse who with his wife, Susan, built a flourishing business from nothing.
"In 1988, I started Freshwater Farms in Atkinson. It was three acres, a lot of debt and a dream. Susan and I lived off a lot of coupons to put food on the table. After some good years and plenty of bad ones, our business grew, and we now own over 13 acres employing more than 50 Granite Staters," Morse said.
After visiting the southern border in May, Morse spelled out his plan to fight illegal immigration, which includes finishing the border wall, ending President Joe Biden's so-called "catch-and-release" policies, allocating more resources to the border patrol and increasing the number of prosecutions of illegal immigrants.
Morse pick backed E-Verify
During the 2016 presidential campaign, Morse backed former Florida Gov. Jeb Bush over Donald Trump.
After Morse introduced Bush at a December 2015 Town Hall in Windham, Bush endorsed making E-Verify mandatory.
"We need an E-Verify system which allows businesses to check to make sure people are here legally, which means you cannot forge a Social Security card," Bush said. "You have to have a system that is truly verifiable, with penalties for employers that hire illegal immigrants."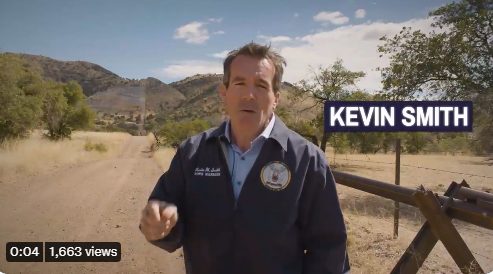 One of Morse's main GOP rivals, former Londonderry Town Manager Kevin Smith, has called for mandatory enrollment in E-Verify, along with fines and jail time for repeat corporate offenders.
Smith said he was unaware Morse's companies were not in E-Verify until a Union Leader reporter told him last week.
"I guess we know why it wasn't part of Senator Morse's border security plan," Smith said.
Officials at the National Border Patrol Council, a union whose membership numbers 18,000 border agents, have argued that mandating E-Verify is the reform most likely to stem the flow of illegal workers into America, Smith said.
"It's simple, it's free and it works. Over the last year and a half, we have potentially three million more in this country now who don't belong here," Smith said.
No E-Verify in Londonderry
Smith, however, did not enroll the town of Londonderry, one of the largest in New Hampshire, in E-Verify during the eight years he was town manager.
Smith also chaired the Pease Redevelopment Authority and the Portsmouth International Airport at Pease, which also are not in E-Verify.
Nashua, the state's second-largest city, uses E-Verify, along with the cities of Claremont and Keene and the towns of Meredith, New Durham, Ossipee, Plymouth, New Durham, Fremont and Moultonborough.
George Hansel, the moderate Republican candidate for the 2nd Congressional District seat, is mayor of Keene.
Smith said all his public employees went through criminal background checks that are more extensive than E-Verify.
"In the public sector, we have so many checks people already go through that E-Verify would just be too redundant and unnecessary," Smith said.
"Believe me: Everyone who worked for me was fully vetted."
Fiscal conservatives have repeatedly tried and failed to get the Legislature to mandate E-Verify.
Rep. Timothy Baxter, R-Seabrook, a GOP candidate for the 1st Congressional District seat, authored the 2022 session bid.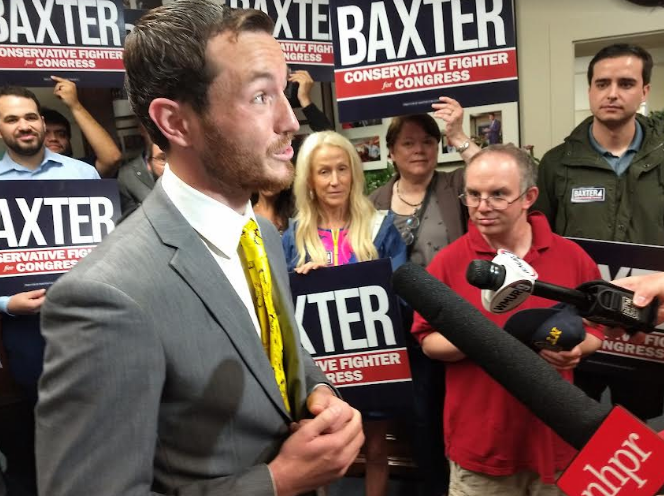 "I think there is this notion with some politicians that because we are in New Hampshire, illegal immigration isn't an issue for us," Baxter said. "This is a very common-sense program, but I couldn't get anyone engaged in it. I think there is a lack of political will."
A House policy committee voted 20-1 against Baxter's bill (HB 1124), and the House killed it on a voice vote.
Virtually identical bills in 2012, 2013 and 2015 all met the same fate. None has made it to the state Senate.
E-Verify's critics
E-Verify is not without critics.
Only 1 million companies are enrolled nationwide, a small percentage of firms in the 22 states that require it.
New Hampshire has about 2,700 businesses using E-Verify, or 2% of all companies in the state.
Fiscally conservative groups like the Cato Institute contend it's a program built to fail.
They point out E-Verify checks the identification papers handed to an employee. So if a prospective employee uses legitimate documents belonging to someone else, they can evade detection. Audits have found that up to 50% of undocumented workers do that.
Immigration lawyers and advocates, meanwhile, charge the program is discriminatory and rife with errors.
"This is so unnecessary. I don't know why companies would get involved with this when there is such a scarcity of employees," said Eva Castillo of Manchester, executive director of the New Hampshire Alliance for Immigrants and Refugees. "This is putting one more burden on workers who just want to contribute to society."
Castillo said Hispanic women can use up to five names with their maiden, married and parents' names, which leads to serial mistakes showing up on E-Verify.
"I don't know why we see candidates and campaigns in both parties pushing this anti-immigrant agenda. It's harmful and not at all welcoming as a state," she said.